When you're setting up shop at a tradeshow or similar event, professionally designed tradeshow displays will communicate powerful information to your customers. Here's how you can use tradeshow displays as memorable and effective marketing tools.
Enhancing Visibility at Every Event with Tradeshow Displays
Tradeshows provide networking and marketing opportunities to to expand business and connect with potential customers or business partners face-to-face. According to Henry DeVries with Forbes magazine, tradeshows rank among the top five best marketing tactics, largely due the educational nature of these events. Additionally, Microsoft's Growth Center expands on this sentiment, stating that tradeshows enable business owners to do a few impactful marketing moves: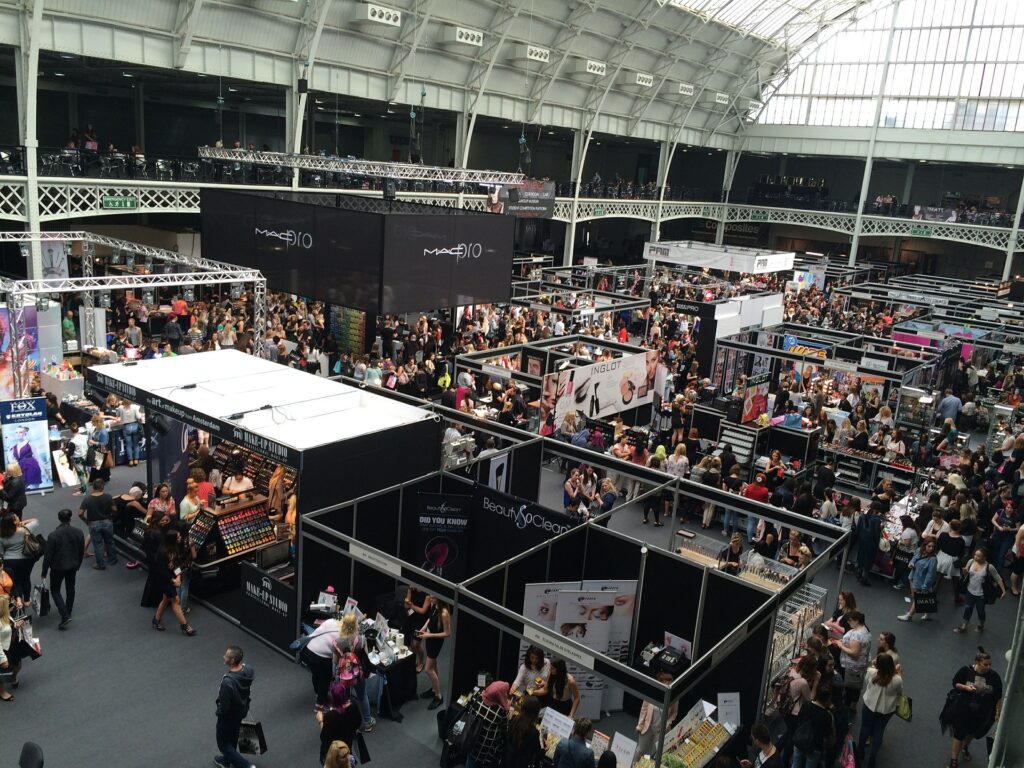 Educate an already captive audience motivated to buy your products;
Investigate the competition, which can help you see how you compare and learn new tricks; and
Grow your business to other regions or a consumer base you may have otherwise not known was there.
While tradeshows offer several great business opportunities, attracting traffic isn't as easy as buying a booth, setting up a table, and flagging down potential customers. You also want to be memorable–after all, you're in the same small space as your competition. Additionally, think about the customer: they have a sea of people and business all trying to grab their attention. So, how can you be memorable and attention-grabbing? Use tradeshow displays.
Pop up a vibrant canopy tent and lay out a custom table cover to keep your logo front and center; now customers know who you are. Set up a retractable banner stand and make a spread of promotional products across your table; now customers know what you do. Hang colorful flags with catchy one-liners and inviting floor mats at the entrance of your booth; now you've captivated your customer's attention. Put together, these displays help you differentiate yourself from the competition and tell customers why they should make a stop at your booth.
Now that your in the market for tradeshow displays, here are just a few of the products Express Signs can equip you with:
Retractable Banners
Hanging Banners
Flags
Event Tents/Canopy Tents
Table Covers
Floor Mats
Additionally, we offer more than just displays. Accessorize your booth with promotional objects such as business cards, pens, mugs, t-shirts, hats, and much more! Hop on over to our Promotional Product page for more information.
Stand out among your competitors and entice passersby with our custom tradeshow displays. Sometimes, you need an easy-to-assemble, catchy way to attract customers and to-be business partners. When that's the case, reach out to Express Signs. We have the expertise and quality material and hardware to craft your event display needs.
Questions about products? Need help with design? We've got you covered! Call Express Signs at (616) 534-9000 or email info@mysigns.express, or visit our contact page and submit a request form!